Contact information
vanishlegveins.com
Vanish Advanced Vein Treatments
7001 S. Howell Avenue
Suite 700
Oak Creek,
WI
53154
t: 262-476-4900
---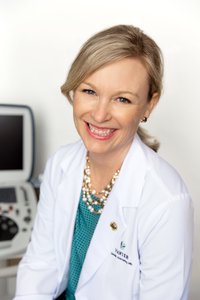 Take the first step to healthier legs through a confidential online vein screening! By answering a few simple questions and uploading your photo(s), we can review and make an evaluation of your venous concerns. To start your assessment, simply click on "Let's Get Started" on the top right of this page.
Dr. Abernethy has been practicing medicine for over 10 years in Wisconsin. As a board-certified emergency physician, she continues to see patients who suffer severe complications of venous insufficiency including blood clots, recurrent ulcers, bleeding varicose veins, and painful swelling. Unfortunately, venous insufficiency is underdiagnosed – patients often say they've given up because so many doctors haven't considered their superficial veins as the cause of their symptoms. Dr. Abernethy has expanded her scope of practice to include the specialty of phlebology. Using ultrasound guided techniques used in a critical care setting, Dr. Abernethy is trained to perform these safe procedures in a comfortable, office setting.
The Vanish Experience is about educating and treating patients with vein and leg problems on the many advanced treatment options available today.  We are helping patients, doctors, and the community manage and view vein disease differently.
---
*Disclaimer. I understand that this is a preliminary online screening only for vein disease and does not constitute a complete or definitive diagnosis and does not include an in-office consultation. Information gathered in this screening is strictly confidential and is being collected for review and preliminary determination of the likelihood of vein disease existing in said participant. I hereby release the screening doctor and all other health care providers from all responsibility in connection with this virtual vein screening process. VeinPIX is not a consultation, and should not be confused with an office visit / consultation. VeinPIX is used to determine if you are a good candidate for a consultation or treatment. The VeinPIX self-assessment questionnaire is not a substitute for the diagnosis / treatment of any health / physical condition, or as a substitute for a doctor-patient relationship which may only be established by coming to our office for a face-to-face consultation with a doctor. Each patient's treatment and/or results may vary based upon the circumstances, the patients' specific situation, as well as the health care provider's medical judgment and only after further discussion of the patient's specific situation, goals, risks and benefits and other relevant medical discussion. Use of VeinPIX constitutes acknowledgement and acceptance of these limitations and disclaimers.